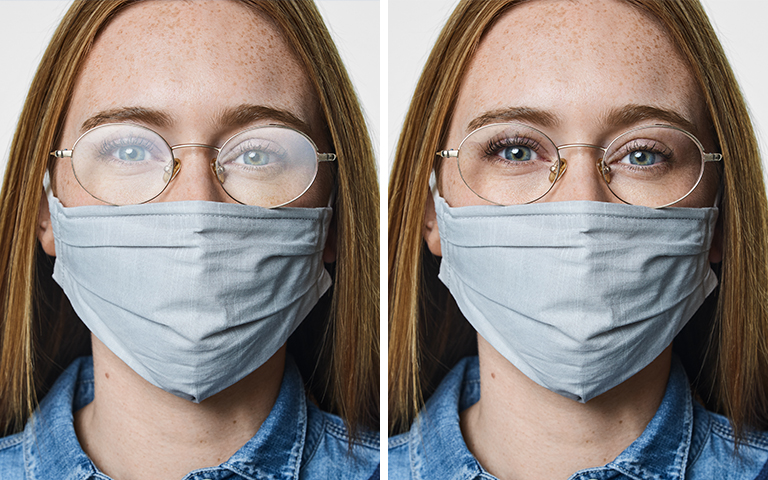 February 23, 2021
Novato-Based Zenni Announces New Anti-Fog Glasses Lenses
Zenni Optical, the nation's largest online eyewear retailer, unveiled its new anti-fog and anti-reflective lens technology to help those who wear glasses during the COVID-19 pandemic.
Each pair of anti-fog coated lenses comes with a lens cloth that activates the anti-fog properties and keeps lenses clear and fog-free for several hours before needing to wipe the lens again. Zenni's activator cloth lasts for up to 12 months and 1,000 uses. Priced at just $12.95, the lenses also incorporate an anti-reflective coating to help with glare.
Glasses fogging up while wearing face coverings has been an ongoing issue throughout the pandemic, especially for frontline workers who are always wearing masks in the workplace. Zenni moved quickly to address this consumer pain point by developing a high-quality product at an affordable price.
Zenni is giving 5,000 pairs of Zenni frames with anti-fog and anti-reflective coating to essential workers across the United States. "We are so proud to have Zenni Optical in the Novato business community," says Adam McGill, City Manager. "The company's proactive response to consumer needs and charitable approach to essential workers sets a great model for how businesses can address the pandemic in practical ways."
Beyond the pandemic, Zenni's new anti-fog lenses will be useful for those wearing glasses in cold, rainy, or humid weather, as well as for outdoor athletes or those wearing glasses while cooking.